So you've got all your HIS analytics and decision support tools in place. They're supposed to be helping you lower costs, boost efficiencies, and improve outcomes.


At least that's what it said on the box.

But you're still running into some of the same questions and inefficiencies you've always had. You don't trust all the numbers. And you've got critical knowledge gaps. You may not even have any data at all.


This is where we come in. We put your HIS solutions to work, providing tailored, business driven-analytics that answer your unique questions and show what's going on in your healthcare system every day.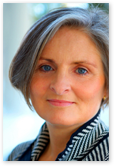 "The DataFish reports give us the information necessary to change departmental processes and monitor progress, all with a couple of clicks – replacing the time-consuming manual report generation of the past."
Karen - VP/CIO